1991 & 2001 1st XV Reunion
Date
2021-11-06

Time
+0000
Location
Clifton College
College Road
Bristol BS8

View Facebook discussion
We look forward to welcoming you back to Clifton for your anniversary year on Saturday 6th November 2021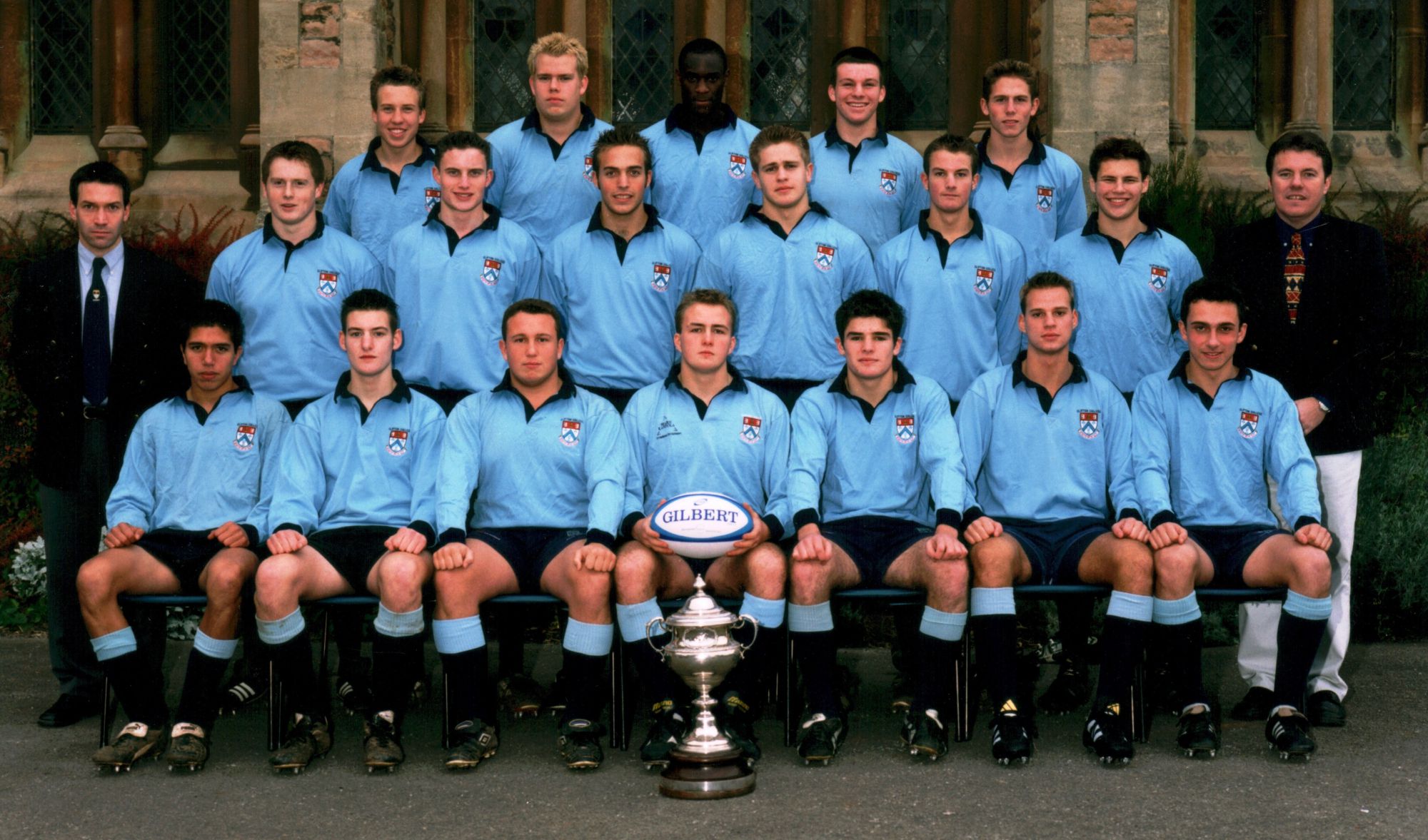 The Days schedule is below - please book your place now.

Game
At 10.45 there will be a Touch Rugby match on Big Side between the unbeaten 1991 and 2001 1st XV teams. Our current Clifton Rugby coaches Matt Salter and Danny Grewcock have offered to play in your teams!! The timing of the match is to enable the pupils to watch the game. You will have use of the Pavilion changing rooms for the morning.

If you would like to play please can you contact either Bruce or Rich below, who are coordinating the teams:
Richard Moffatt – 1991 richmoff@yahoo.co.uk
Bruce Elliott – 2001 bruce.elliott@cliftonclothing.com

Lunch
We will be hosting a lunch at 12.30pm for you all plus the wider OC community and their partners/families in our Languages Café – a new building further down Pavilion Lane. This will be a buffet lunch with a cash bar. The cost of the lunch is £10.

The Languages Café can be reached via the back lane behind the Pavilion. Walk past the Pavilion and keep going down the lane past the back of the cricket nets towards the tennis court. Just beyond the wooden rhino turn right into the gates. The Café is on the right of the main doors, hopefully the weather will be fine and we can sit outside.

The Clifton 1stXV are playing Sherborne, kick off is at 2.30pm, OCs are welcome to watch the Match on Big Side.
Dinner
We will be hosting a dinner for both the 1991 and 2001 teams (players only) in the Pavilion. Drinks from 6pm, dinner from 7pm. The Head Master plus former coaches will be invited. There will also be a display of archive material from your era.

There will be drinks on arrival, a 3 course meal and some wine, there will be a cash bar for further drinks. The cost is £40

Please click on the orange "Register for this Event" to book and pay for your place.

Note: There are no parking restrictions on the roads on a Saturday. There is no onsite parking.